Addtime:2021-10-25 Hits:5790
YXAWST-CE Series Tactile Welding Seam Tracker
◆ Brief Introduction
YXAWST-CE Series tactile seam tracking systems deliver precise automated weld joint tracking for submerged arc
and
GMAW arc welding processes. Ideal for repetitive welding applications, these systems are recommended over manual and semiautomatic welding to improve quality and consistency while reducing operational costs.This kind welding seam tracker can effectively solve the problems brought about by the weld seam deviation; improve the welding quality and welding efficiency; reduce the welding defects generation; greatly reduce the labor intensity of the welder. It consists of Controller, Sensor, Sensor Cross Regulator, Horizontal Slide, Vertical Slide and Connecting Cables. This system uses high-precision sensor to detect groove shape changes' signals of the workpiece. Then, send the signals to sontroller. Controller drives the horizontal slide and vertical slide to control welding torch move quickly and accurately, and thus achieves auto welding tracking. It has been supplied on many kinds of auto welding equipments, for example welding manipulator, gantry welding machine, cantilever welding machine, elbow welding machine, vertical / girth welder, the flange welding machine, submerged arc / gas shielded welding carriage, etc.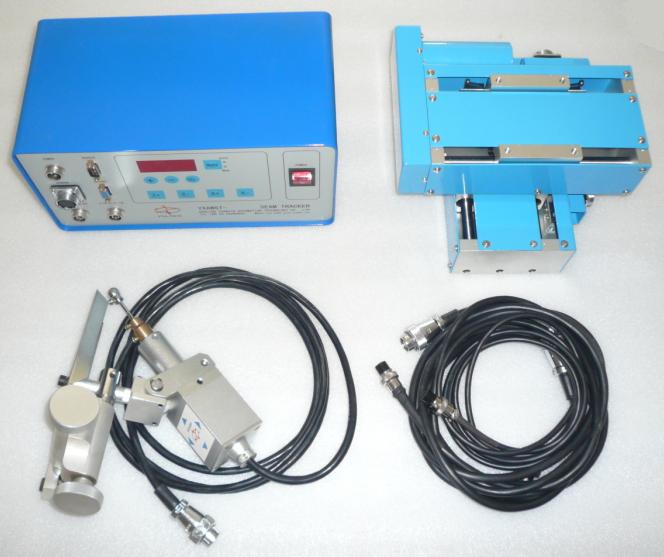 Standard Configuration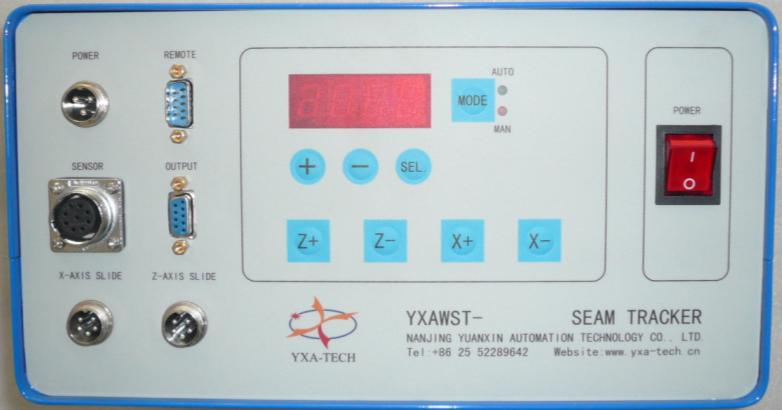 Panel of Controller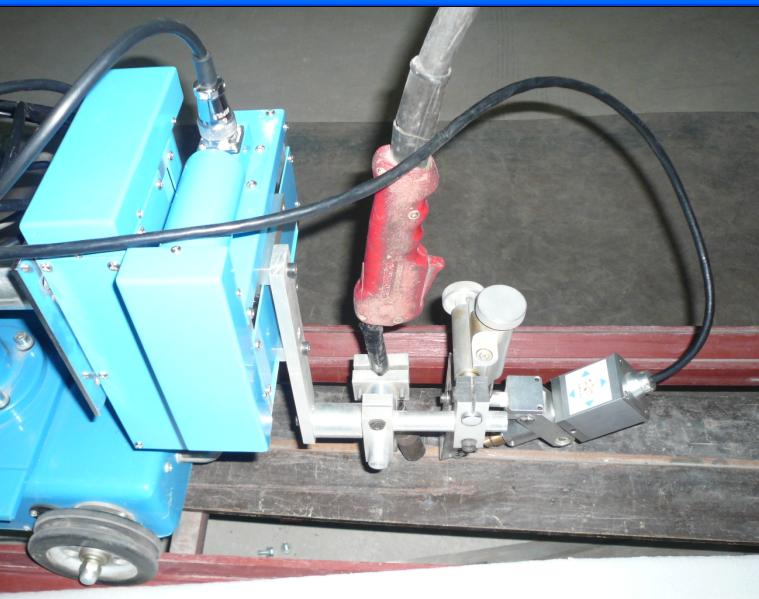 Application
◆ Main Functions and Features

Model Technical Data

YXAWST-608CE

YXAWST-100CE

YXAWST-1050CE

YXAWST-200CE

Maximum Load

8Kg

25Kg

50Kg

100Kg

Slide Stroke

60mm

100mm

100mm

200mm

Maximum Slide Speed

200mm/min

450mm/min

300mm/min

350mm/min

Tracking Accuracy

±0.25mm

±0.3mm

The Welding Methods to Be Applied

TIG, MIG, MAG, Plasma Welding

Single-wire SAW

Two-wire SAW

Slide Structure

Motor + Guide + Screw

Controller

Program Control

Input Power Supply

AC100-240V Single-phase, 50/60Hz, 2A

Standard Configuration

Controller, Vertical Slide, Horizontal Slide, Sensor, Sensor Cross Regulator,

Connecting Cables (No Options Functions)

User Options

Remote Control Interface, Output Interface, Remote Control Box ( Including the Connection Cables), Probes to adapt to various Welding Groove-Shaped, Positioning Welding Detection, Welding End Detection.
In addition, our company can also supply special Welding Seam Tracker in accordance with the needs of users.