Addtime:2021-10-25 Hits:5636
YXAWO-100LS series Submerged Arc Welding Oscillator
◆ Brief Introduction
In order to meet the requirements of the submerged arc welding process for the weld width control; improve the welding quality and welding efficiency; enhance the automation degree of the automatic welding equipment, Nanjing YUANXIN Automation Technology Co., Ltd. has developed YXAWO-100LS series
Submerged Arc Weld Oscillator

. The oscillator has a high-quality micro-controller which drives the slide by motor to control the welding torch to oscillate quickly and accurately. Due to the oscillating speed and amplitude can be adjusted at any time, so it is easy to achieve the requirements of different weld width and oscillating speed, greatly reduce the labor intensity of the welder, ensure the welding quality and improve the welding efficiency.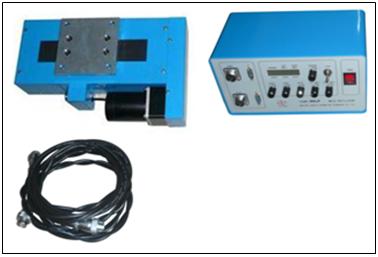 Standard Configuration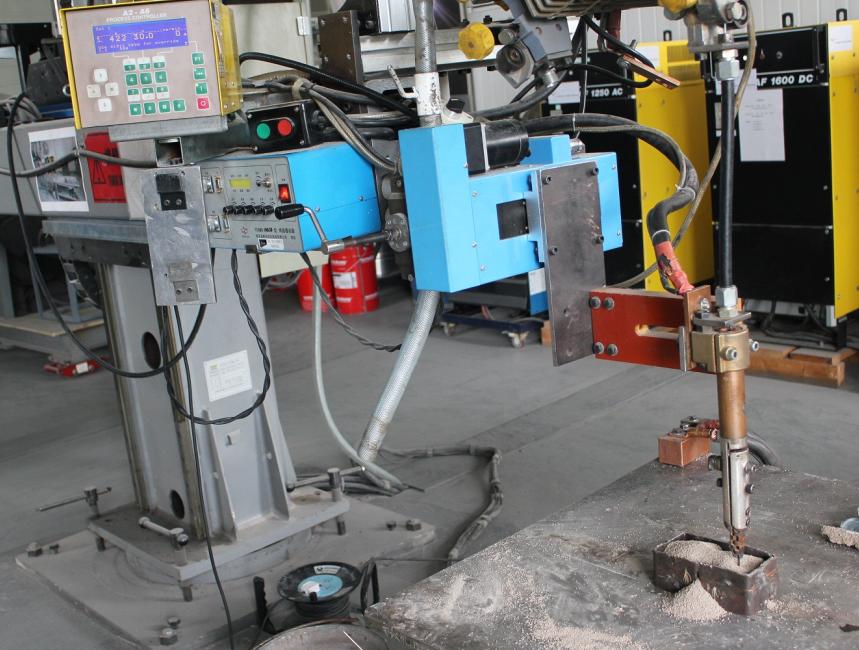 Application
◆
Main Functions and Features

● Oscillating parameters are input by independent digital knob and displayed in digital.
So it not only has the new advantages of digital control, but also make the adjust more
convenience and realtime, and visualized to use.
● With a parameters memory and power-off protection function, ensure the parameters not
lost in a sudden power off.
● With parameters restore memory function, parameters can be automatically recovered to
the before powering status, when the power is on.
● Use the speed & position double closed-loop DC-Servo control technology, to ensure
oscillating accuracy and speed will not be affected by the load changes.
● Motor over-current and over-voltage dual protection function to protect the motor
performance and extend service life.
● Dustproof design effectively prevents welding spatter and dust into the slide, and thus
enhances product reliability and extends service life.
● Electronic controls oscillating speed, amplitude, center, left/right dwell, to make
operations simple and convenient.
● While oscillator stopping, return to the center automatically.
● Wide input power supply voltage range is suitable for using around the world.
◆ Technical Parameters

Model

Technical Data

YXAWO-100LSA

YXAWO-100LSD

YXAWO-100LSP

Oscillating Parameters

Input Mode

Analog, Independent Knob Adjustment

Digital, Independent Knob Adjustment, Digital Display

Program Function

without

without

Have 10 programs, each program has 5 parameters, including Oscillating Center, Speed, Width, Left/Right Dwell Time.

Rated Load

50Kg

Slide Stroke

100mm

Maximum Oscillating Speed

2200mm/min

Oscillating Amplitude

10-90mm

Oscillating Center

20-80mm

Oscillating Accuracy

±0.5mm

Left / Right Dwell

0-2s

0-3s

0-3s

The Welding Methods to Be Applied

Submerged Arc Welding

Control Methods

Speed & Position Double Closed-Loop DC-Servo Control

Slide Structure

Motor + Guide + screw + Sensor

Input Power Supply

AC100-240V Single-phase, 50/60Hz, 2A

Outline Dimension

Controller 300×160×160mm; Slide 371×231×106mm

Mounting Hole Size

Controller 257×105mm, 4-M4; Slide 100×100mm, 4-M8

Weight

Controller 3.5Kg, Slide 8.5Kg

Standard Configuration

Controller, Slide, Connecting Cables (including Power Cable and Slide Cable).

User Options

Communication Interface for Remote Control
In addition, our company can also supply special welding oscillator in accordance with the needs of users.